Prayer Shawl Ministry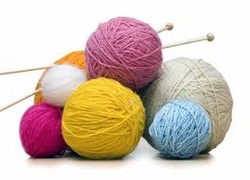 In 1998 Janet Bristow and Victoria Galo, two graduates of the 1997 Women's Leadership Institute at the Hartford Seminary in Hartford, CT, gave birth to a ministry that has spread the world over...the Prayer Shawl Ministry.

Care for people and the love of knitting and crocheting have been combined into a prayerful ministry that reaches out to those in need of comfort and solace. Many prayers and blessings are knitted into every shawl at the beginning and end of each session, as well as throughout the entire creation of the shawl. When the shawl is completed, it is given a final blessing before it is sent on its way. In this way, both the giver and the receive may feel the unconditional love of a sheltering and compassionate God.

In 2012 several ladies from the Parish of Seaforth gathered to begin a Prayer Shawl Ministry. Our group is called Parish of Seaforth Prayer Shawl Ministry and our shawls will be created, blessed, and given to those experiencing illness, grief, loneliness or other difficulties. As Janet Bristow stated, "Sometimes there are no words. A prayer shawl wraps someone in a hug that's the accumulation of thoughts and prayers fro them."

Blessing from the Parish of Seaforth Prayer Shawl Ministry.